Read below the essays submitted for our 2022 Awardees!
Alexis I. Rapacioli
Daughter of Dante and Jenifer, nee Marquette. Graduate of Walter Panas High School. National Honor Society, National Science Honor Society, NYSPHAA Scholar-Athlete, George Eastman Young Leaders Award, The American Association of University Women, Student Government President, 4-H Club, Estamos Unidos Club, Philharmonia Orchestra, Flag Football. Attending Cornell University, Ithaca, New York.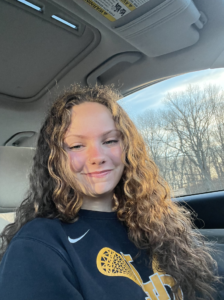 The mispronunciation of my vowel-saturated last name is not what makes me a "True Italian." Nor does my extreme affinity for cured meats and cheeses. While it may be explicit, it is my cultural, specifically Piacenza linked, genealogy that embodies the core values of this said "True Italian." As I continue to age, the emphasis on hard work and family often cyclically resonates with me. These values have been ingrained in the Rapacioli's overall mindset. So much so that they still seem to be passed on to the current generation. The way I see it, the catalyst for this very mindset is no other than our Piacenzian roots.
Though often hidden under popular cities such as Rome or Venice, I metaphorically consider Piacenza a diamond in the rough. Despite my grandfather, Celeste, growing up in a lower-income household, hard work and family still remained important. These ideals were uniform across this city. They were dispersed among the people and dispersed in each quaint, narrow street. Perhaps this is why there was a level of authenticity that is subjectively lacking in other regions of Italy. Each citizen worked hard to better his or her family thus creating a tight-knit community.
Not only is Piacenza a diamond in the rough in regard to the high quality of people, but it is also one in regard to food. Often connected with Italian culture, food allows interpersonal relationships to solidify or even come to fruition. Personally, at any family gathering, food is the bonding factor of the event. That being said, this city in Italy's Emilia Romagna region produces the largest amount of PDO cured meats and cheeses.
Whether it is coppa, pancetta, or Salame Piacentino, cold cuts distinguish this city to an even greater extent. Piacenza still holds its prominent longevity due to the Societá ValTrebbia e Val Nure, Inc.. Just like how my grandfather and his siblings moved to the United States, so did the beliefs stemming from Piacenza. With the formation of this society in the United States, the tight-knit community grew exponentially. Piacenzians, young and old, are now able to foster their similar backgrounds into rewarding and genuine friendships.
Steven M. Kloosterman
Son of Christain and Deborah, nee Segalini. Graduate of Kalamazoo High School. National Honor Society, Dean's List, Health Occupations Students of America, Certified Outdoor Emergency Care Techician – National Ski Patrol. Attending Kalamazoo College, Kalamazoo, Michigan.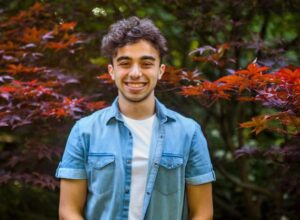 The province of Piacenza is located in the Emilia-Romagna region of northern Italy. Its capital city, also named Piacenza, is home to exquisite art and architecture that are reminders of early Roman influence. Piacenza's unique history, architecture and artwork are not only symbolic of my own heritage, but also of my grandfather, Sandro Segalini. When Piacenza was founded in approximately 218 BCE by the Roman Empire, its intended purpose was to serve as a strategic military operations center for the Roman army— which involved the design and construction of unique buildings, town squares and artwork.
Today, much of the Roman-inspired architecture and ambience is still present within Piacenza. One area, in particular, is famously home to this architecture—the Piazza del Cavalli. Through direct translation, Piazza del Cavalli means "Square of the Horses." This city square is home to two statues of knights on horses, a sundial clock, the Palazzo del Governate, and the Palazzo Comunale. The Palazzo Comunale was the central building for Government and administrative duties in Piacenza and was designed by a handful of architects who were truly masters of their craft. This building is a beautiful and well-preserved piece of the history of northern Italy and is a true resemblance of Italian heritage. Located nearby, and designed in the 17th century, is the Palazzo Somaglia. The Palazzo Somaglia is a relatively large building, which was designed to house important guests and visitors while also serving as the town hall. Today, the Palazzo Somaglia serves as Piacenza's Museum of natural history and is home to many exhibits. Piacenza is not only home to fascinating architecture but also to prominent displays of art as well. Notably, as previously mentioned, in the Piazza del Cavalli are two statues of knights on horses in which the square is named after. These statues are true masterpieces of the artist Francesco Mochi. The two bronze statues represent Alessandro Farnese and his son Ranuccio Farnese, who both served as the Duke of Parma and had significant impacts on European political development. As for paintings, the famous Sistine Madonna was painted in Piacenza by Raphael. Raphael was hired by the newly formed church of San Sisto, which still stands today. This famous piece of artwork was one Raphael's last pieces and features Madonna, the Virgin Mary, holding baby Jesus with Saint Sixtus, Saint Barbara and two Angles underneath. This piece of artwork has traveled across Europe throughout its history and is now currently housed in Dresden, Germany.
While I have a strong interest and fascination in the architecture and history of Piacenza, I also have an interest in my own heritage— which begins with my great grandfather, who was sent to be raised in Piacenza and later met, and married, my great grandmother. Shortly after their marriage, my great grandparents had emigrated to the United States to escape war and
pursue better lives for themselves. Shortly after their arrival to the United States, my grandfather, Sandro Segalini, and his siblings were born. My grandfather worked incredibly hard and was able to test into Stuyvesant high school— a magnet school focusing on the study of mathematics and natural sciences. After high school, my grandfather received a full scholarship from the University of Rhode Island for his strong football skills. After college, my grandfather went on to work for General Motors and was assigned to work in Rome. While my grandfather always valued education and believed it was a top priority, he also valued the cultural beauty of the world and had a tremendous love for various forms of artwork from countries all around the world. Although my grandfather is no longer with us, his legacy lives on and has created a deep inspiration for me to work hard, challenge myself, never lose hope and appreciate the beauty in the world around me— this, I can attribute not only to my grandfather, but to the people of Piacenza before him too.
Rose A. LaBarbera
Daughter of James and Jennifer, nee Rapacioli. Graduate of Putnam Northern Westchester BOCES, Haldane Central High School.  National Honor Society, National Technical Honor Society, National Art Honor Society, Most Aspiring Vocalist Award, Algebra II /Trigonometry Award, Drama Club President, Identity Club Treasurer, Blues Devils, Blues Notes, Modified and Junior Varsity Volleyball. Attending Alfred University, Alfred, New York.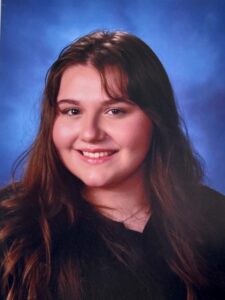 When you Google Renzo Rapacioli, what is going to come up is a renown sommelier who has shared his love for wine with the world. But me… I know him as Nonno, a self sacrificing, generous, kindhearted, family oriented, heavy Italian accented, jolly ol' grandfather.
One of the greatest things that I've had the pleasure to witness is watching and hearing my grandfather talk about how he came to the United States from Piacenza, Italy. He talks about the trials of living in Italy and the reasons for them wanting to immigrate to the United States. He always talks about his brother and sisters' accomplishments with pride, even when he has had many accomplishments of his own.
'Renzo Rapacioli' has been a sommelier for over 50 years. He has had the privilege to serve many celebrities during his time as a sommelier. He loves recommending wine and cherishes all the little moments he has with his guests.
He grew up in San Michelle, Piacenza, Italy and started his career in his family's restaurant at the age of 14. After his father had some concerns for how large the family was in a tiny town, Renzo, and his mother Guiditta, his sisters Rina, Silvanna, and brother Quinto disembarked the vessel that brought them to New York from Genova. His father Guido and brothers Franco, Giacomo and Celeste were already in New York working for a year. Renzo came to America bringing his traditions and values but he was excited to be an American. The land of opportunity, the free and the brave where he would not know at that time all the opportunity ahead.
A family friend Silvio Schiavi helped him get the job at Seventh Regime as a dishwasher. The next September, his journey started in 1960 at Laurent Restaurant in New York, NY. At the time there were only about 3 other restaurants with sommeliers on the floor in NY. In 1964, he served in the United States Army during the Vietnam war in Germany as an ambulance driver for two years. When he got back in 1966, he continued his job as a sommelier at Laurent. This was where chef Attilio Delgrosso introduced him to his daughter Lucretia and they married in 1969.
The Laurent was one of the first restaurants to be awarded the Wine Spectator Grand Award and did so from 1985-1990. He remained there working with spirit for 30 years until the restaurant closed down. After Laurent's closing, he spent six years at the 21 Club, 16 years at Barolo Ristorante, 3 years at Barbetta Restaurant, and is now still working hard at the age of 78 at Sistina Restaurant. During his time at these fine establishments, he was fortunate enough to win many awards, appear in magazines, and travel to places all around the world. His most notable award is The Wine Spectator Grand Award; won in 1985 with Laurant and 2018 with Sistina. He has served on the Board for the Sommelier Society of America for many years including 2 terms as President. He is now the oldest working sommelier in New York City. His experience with wine allowed him to travel around the world and he has shared some very interesting stories with our family.
He is a very warm, generous grandfather but also a very hard-working man who has always lent a helping hand in his personal and business life. He is well loved and respected by his family, people who he has worked for and with, wine enthusiasts, and probably most people he has met, thinking of him as a legend. He has taught me to be kind to the world. I hope that as I am going through life I can use his words through my actions. And just maybe someday, I can sip wine with the one man who truly knows what he is talking about.
Mark Noh
Son of Sejean and Joohee. Graduate of North Warren Regional High School. National Honor Society, National Spanish Honor Society, Principal List, Interact Club, Ski and Snowboard Club, Yearbook Management, Band. Attending the University of Vermont, Burlington, Vermont.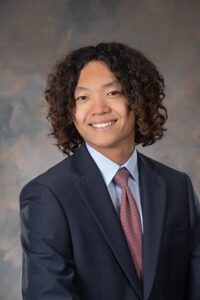 The city of Piacenza, Italy was founded in 218 BC as a Roman Military colony. Through agriculture and trade, Piacenza became one of the richest cities in Europe. Piacenza is specifically known for its phenomenal food and wine culture. The city and its province are home to many dishes that are now served all over the world. Although the city was founded many years ago, buildings, culture, and food have been preserved to present date.
In the middle of the main square is the seat of the Chamber of Commerce, featuring a sundial clock. In front of the palace, there are bronze equestrian sculptures on its right and the left. Francesco Mochi created these two statues in the 17th century, representing the Duke of Alexander Farnes (nephew Philip II of Spain) and his son Ranuccia, who succeeded him as the Duke. These statues gave the name to the whole square, as Cavalli in translation means horses. Immediately opposite the palace, there is the main landmark of the square, the Palazzo Comunale. It is one of the best-preserved examples of a medieval Lombardy blotto (court and administrative building) in northern Italy. While walking through the streets of Piacenza you will discover many historic palaces. These include, for example, Palazzo Landi (15th century), built on the orders of the humanist and consultant of the Viscontians and Sforzesco in Milan, Manfred Landi. It later became the seat of the Supreme Council of Justice. A walk-through Piacenza can also be found in other historic palaces, magnificent gardens or shop windows. Not only has the city preserved its buildings and statues, but it has also preserved its foods.
Piacenza is known for its cheese, meat, and wine that are now worldwide. The cheese is cooked in large copper kettles and much of the work is true artistry and done by hand. Grana Padano is a semi fat hard cheese which is cooked and ripened slowly, for at least nine months. When the cheese has hardened, it is transferred to an aging facility that represents many small producers and is a consortium that will then market and sell the cheeses to buyers around the world. Piacenza produces Coppa Piacentina, Salame Piacentino and Pancetta Piacentina. To make Coppa Piacentina, a fresh piece of meat weighing at least 2.5 Kg is taken from the neck muscles of the pig once it has been completely drained of blood. The processing begins with dry salting, which consists of putting the meat into contact with a blend of salt, spices, and preservatives. The salting is followed by massaging the meat by hand or in a churner, and it is then cooled in the refrigerator for at least 7 days. Drying takes place in special dryers, in which the temperature oscillates between 15° C and 25° C, with humidity between 40% and 90%, and with adequate ventilation. This stage lasts at least 7 days. Once the drying has finished, the curing period begins, which takes place in environments with temperatures between 10° C and 20° C, and relative humidity between 70% and 90%. Curing is drawn out for a minimum period of six months from the salting date and includes certain periods in underground rooms. The final product must weigh at least 1.5 Kg. Last but not least, the fine wine of Piacenza. The region has a long history of winemaking with fossilized vine roots and grape seeds excavated from the region showing viticulture taking place as early as 2000 BC. In Roman times, Julius Caesar's father-in-law Lucius Calpurnius Piso Caesoninus, grew grapes in the Piacenza hills.
Lucia C. Savasta
Daughter of Salvatore and Lisa, nee Cavanna. Graduate of White Plains High School. National Honor Society, Honor Roll, YWCA Tumblettes White Plains, Gay Straight Alliance, Volunteer Coach at YWCA White Plains.  Attending Iona College, New Rochelle, New York.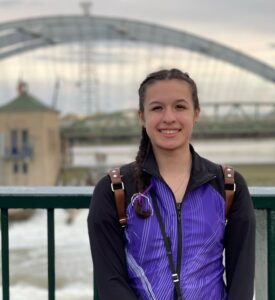 I am an athlete committed to my sport. I have been a competitive gymnast for seven years and have qualified for the New York state meet each time. I am committed to helping the members of my community by teaching young gymnasts.
My Nonno, Giuseppe Cavanna, was born on July 12th, 1943 in Bettola. After serving in the Italian military, he travelled to the United States in search of a better life and plans to follow "the American Dream."  My Nonno arrived in New  York  on  the  SS Michelangelo in 1966. He was welcomed by his Zio Pietro and Zia Concetta Scagnelli.  Only one day after he arrived, my Nonno began working at Forlini Restaurant in Little Italy, Manhattan. He began as a dishwasher and the owners, known as the Forlini brothers, took him under their wing and taught him how to be a cook. While working at Forlini's, my Nonno attended drafting school. He continued to work at Forlini's for five years. My Nonno then began to work for a French restaurant in Midtown as a cook and continued there for ten years. Finally, my Nonno settled in at Emilio's Restaurant in Harrison, New York as a chef, where he stayed for eighteen years. Family is especially important to him, as well as sharing his love of cooking with his children and grandchildren.  My Nonna, Silvana Cavanna nee Rapacioli, was born on August 30th, 1946, in Casa Delle Donna. She came to the United States in 1960 on the SS Olympia with her mother and three siblings. They joined their father, my great Nonno, and three brothers that had immigrated to New York a few years earlier. They lived in a modest apartment in the Bronx, and she graduated from a vocational high school in 1963. Upon graduation, my Nonna acquired a job as a typist. In March of 1969, she met my Nonno at Forlini's restaurant and they fell in love. They married in July of 1970, and then moved to the Bronx to raise a family together. They went on to have three children, Anthony, Lisa, and Eric, and each of them are previous scholarship winners. After her children were enrolled in school, my Nonna studied to become an insurance broker. She worked for many years to provide for her family.  Over the years my Nonno has taught me how to make some of his favorite recipes such as homemade pasta, lasagna, and crostata. During the holidays, we all always come together as a family and enjoy lots of homemade Italian food. My Nonno and Nonna have taught me about the history of Piacenza. They have the best coppa, salami, pancetta, and are very well-known for  their  pork  products internationally.  One of my Nonno's specialties at  Christmas  is  Turtlit  which  is  made  from  one  of Piacenza's specialties, mostarda di frutta. It consists of preserved fruits in a sugary syrup. Some of the staple foods native to Piacenza that I enjoy are Polenta and Risotto. I have had the pleasure of eating those many times. I hope to visit their hometowns of Bettola and Casa Della Donna this upcoming summer. I want to see the homes of where they grew up as children.
Dylan Moyer
Son of Barbara, nee Monaco. Graduate of Newington High School. Honor Roll, Academy of Finance and Business Administration Program, Swimming Team, Diving Team, Newington High School Orchestra, Newington High School Choir. Attending Quinnipiac University, Hamden, Connecticut.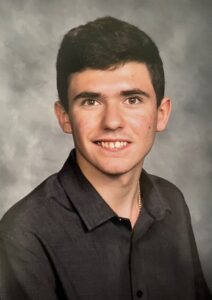 I have received the 2020 Sportsmanship Award for Swimming and Diving. For four years, I have perfected my athletic aquatic ability while enjoying my music advantage by both mastering the violin in Newington High School Orchestra and my singing capacities in the Newington High Chorus. I have appeared in many concerts and, of course, in many swim meets attesting to my versatility in multiple group activities. I plan to expand my extracurricular activities in college. I am a team player. I was on the honor role in my junior year and received special honors in my senior year as a graduate of the Academy of Finance and Business Administration Program. It is a specific curriculum in addition to a four-year high school diploma. This achievement has accelerated my collegiate career with additional college credits.
As a first generation American raised by a single parent, I am totally aware and committed to the American Dream, one promulgated by the Societa' Val Trebbia E Val Nure, Inc. As a child, I witnessed firsthand many of this unique and valuable organization's diverse events, including the annual June picnic. I embrace its concepts of love, loyalty, dignity, respect, self-identity and self-esteem. Each attended event added depth to my personality; so much so that I wish to become a member of its tenants to further other generations of recipients.
My mentor, Charles F. (Chuck) Monzeglio, has exposed, introduced, fostered, and instilled an Italian-European sensibility, and work ethic throughout my growth for which I am most grateful and indebted. These qualities are a direct representation of those for which our forefathers paved the path that came before me. I honor them and these values. Mr. Monzeglio's origin is an in-depth history in the region of Piacenza. I am enamored with this region and its Italian evolution and history, its vast rich culture in both lifestyle and longevity. My Mother, Barbara Monaco Moyer has lived and worked in Italy for over ten years. Naturally, I have traveled there to absorb its dynamic benefits many times. Her mastery of the Italian language and its habits play a magnanimous part in my biography. I live, breathe, and eat with the Italian culture and standard. Piacenza region's natural beauty, its impressive landscapes and its picturesque country sides are always vivid in my mind. As a matriculated student in Quinnipiac University, I wish to major in business which is a direct conduit in American democracy. I intend to blend the passion and the values of both America and Piacenza, Italy into my studies, work and life with the scholastic help of the Societa' Val Trebbia E Val Nure, Inc.